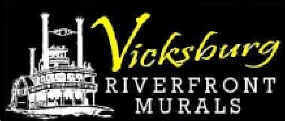 Dedicated: April 12, 2002
SPONSOR: Ergon, Inc.
VICKSBURG WATERFRONT, CIRCA 1907:
"A City Born of the River'"
The river determined the location of Vicksburg to be on the hills above the Mississippi, safe from floods. The river was the highway of mid-America, the lifeblood of the town, and a haven for flatboats, barges, snag boats, dredges, steamboats and towboats.
Buildings grew to line the hills, church spires pointed heavenward, and a handsome courthouse dominated the skyline. The river carved a new channel in 1876, leaving Vicksburg without a port until 1903 when the U. S. Army Corps of Engineers diverted the Yazoo River into the old bed.
This scene of the city, circa 1907, is a reminder that Vicksburg was born of the river.