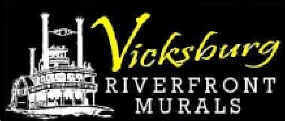 Dedicated April 29, 2006
SPONSOR: The Alumni and Friends of the Brothers' School
THE BROTHERS OF THE SACRED HEART
"The Brother's Boys: A Legacy of Educating Young Men "
Known for strict discipline and demand for diligent work, the Brothers of the Sacred Heart took charge pf education of Vicksburg Catholic young men when they arrived at St. Aloysius Academy on the corner of First North and Grove streets in 1879.
The school enrollment tripled in the first year from 50 to 150 and included former St. Francis Xavier male students in grades 5-12. The large brick building housed classrooms on the bottom two floors and the Brothers quarters on the top floor.
In 1882, the school was incorporated under the name St. Aloysius Commercial College. The school moved in 1948 to Clay Street and the original building was demolished to build a new city school.
In 1968, the Brothers left Vicksburg and St. Aloysius and St. Francis were combined into one school system. A fire destroyed the Clay Street school in 1977 and the present building was constructed in 1979. The building in this mural is the first school building on Grove Street.
Back to Home Back to Murals Page