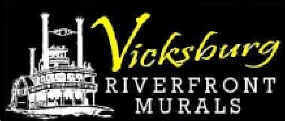 Dedicated: October 6, 2006
SPONSOR: Alumni of Carr Central High School
CARR CENTRAL SCHOOL ON CHERRY STREET
"Making an impact on a community and its citizens"
Carr School was designed in the Tudor Gothic style by William Stanton, a well-known architect, who had designed many religious, public, commercial, and residential buildings across Mississippi.
The school was built in 1924 by the E. G. Parish Construction Company of Jackson, Tennessee, at a cost of $220,000. It was named in honor of John P. Carr who served as superintendent of the Vicksburg Public Schools for eighteen years prior to completion of the school and who would continue to serve for seven more years.
When it opened its doors, Carr School accommodated kindergarten, elementary, and junior high students. It also house the administrative offices for the superintendent and his staff. In 1932, the building became a high school and remained such until 1959 when it reverted to a junior high school with the completion of H. H. V. Cooper High School. Carr closed in 1979 when the classes were shifted throughout the city.
During its service, the school was instrumental in developing students who achieved distinguished careers in all major disciplines: medicine, law, engineering, business, education, religion, athletics and the military.
This mural was made possible by Carr Central High School alumni who wish to recognize the contribution that the school made to Vicksburg and the positive impact that it had on their lives.
Back to Home Back to Murals Page