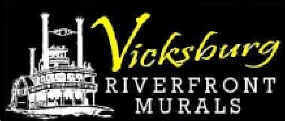 Dedicated: March 18, 2006
SPONSOR: Family & Friends of Blanche Terry
& Vicksburg-Warren Historical Society
THE SIEGE OF VICKSBURG:
"Mississippians Don't Know ... Surrender"
Vicksburg voters opposed secession from the Union but once the war began, they supported the Confederacy, over 2500 local men joining the Southern ranks.
The first attack on Vicksburg was in the spring of 1862. The enemy was repulsed, Col. James Autry telling them "Mississippians don't know the meaning of the word 'surrender.' Col. Autry's kin had died at the Alamo. During that time, the CSS Arkansas attacked and crippled the Union fleet and thwarted the efforts of a Union ironclad in a battle in front of the city.
In the winter of 1862, Union troops were badly defeated at the Battle of Chickasaw Bluffs north of Vicksburg, General William T. Sherman's Army losing 1,776 men. Unable to take the city by storm, Ulysses S. Grant and the Union Army placed the Vicksburg under siege for 47 days from May 17 to July 4, 1863.
The Union victory is considered by many to be the turning point of the war. The Siege of Vicksburg is studied by military strategists today and its lessons applied in modern warfare. Few cities suffered or sacrificed more for the Southern case that did Vicksburg.
Back to Home Back to Murals Page