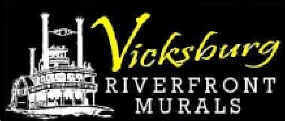 Dedicated: June 12, 2007
SPONSOR: Jacque and Larry Nicola
In honor of their parents, Lillie and Fouad Nicola and Dixie Justice
LAND OF COTTON:
Vicksburg Prepares for the Visit of President McKinley
When William McKinley, the 25th president of the United States (1897-1901), visited Vicksburg on May 1, 19 01, cotton was "king" in Vicksburg and Warren County, as is evidenced by this arch of cotton bales (each weighing about 450 pounds) that greeted him and his wife.
Vicksburg had, at the time, a world-wide reputation for the quality of her cotton, being located in the center of the long-stapled cotton district, whose product, technically known as Bender's cotton, commanded the highest market price.
Not only were Vicksburg 's fields fertile, but her development as a transportation hub, on the Mississippi River with easy access to the railroad, made the city a "cotton center." The cotton trade was divided into two sharply defined branches- cotton factors who represented the producer and cotton brokers who represented the manufacturer.
In 1888, Vicksburg 's cotton receipts were 60,000 bales valued at $3,000,000. The Vicksburg Cotton Exchange, an organization founded in 1874, received all cotton market reports during the regular season and performed the functions of the city's board of trade.
Other businesses associated with the cotton trade were cotton compresses and three cottonseed oil mills- the Refuge, the Vicksburg , and the Hill City Cottonseed Oil Company.