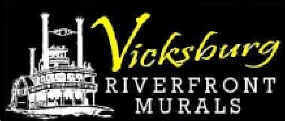 Dedicated: May 7, 2009
SPONSOR: The Pete and Bessie Nosser Family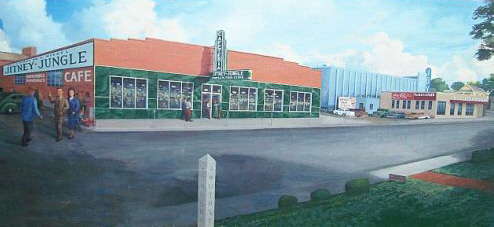 The Jitney Jungle:
Breaking Ground in the Grocery Business
Prior to the opening of the Jitney Jungle on the corner of South and Monroe streets in 1933, grocery stores generally sold only groceries and were "full service" establishments with clerks to gather the items on a person's list.
The modern innovations offered at this store by owners Pete, Sr. and Bessie Nosser made it the first grocery store with the one-stop shopping approach. The Jitney was self-service, served hot meals at it lunch counter, and added a pharmacy, cafeteria, cleaners, and toy store.
Pete immigrated from Syria in 1920 and worked as a stock boy in Joe Boolos' Openwood Street store. He planned and saved for thirteen years before opening his own store, the first of four Jitney Jungles established by the Nossers in Vicksburg .
The flagship store, known as the "Big Jitney," benefited from its gregarious owner, Mr. Pete, who knew, greeted, and catered to every customer.
He and his family also participated in community affairs, including as a member of the board of Mercy Hospital and as a director of First National Bank for 47 years.
The "Big Jitney" burned in 1965 and was rebuilt in 1966 at another location.
The Glass Kitchen, owned by Fred Nosser, was a fixture in downtown from 1946 to 1986.
Back to Home Back to Murals Page