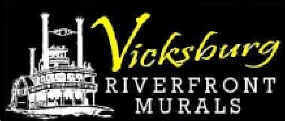 Dedicated: Dec 2008
SPONSOR: The Koestler family and friends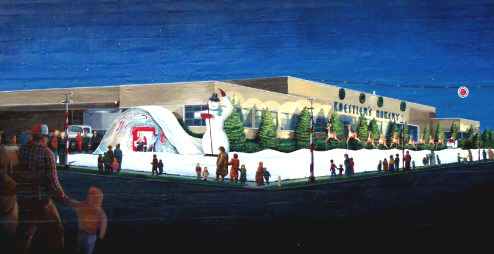 Koestler's Bakery:
"Christmas Tree Lane" and Innovative Bakers
In May 1908, Leo C. Koestler opened Koestler's Bakery on Washington at Belmont Street. The first ovens were coal fired and "Mello-Toast Bread" was delivered to households by a horse-drawn dray.
In about 1918, Leo became the first in the state to deliver in a motor truck, a Studebaker, and to sell bread wholesale in Vicksburg, the Mississippi Delta, and east Louisiana, to wrap bread, and to install a slicing machine.
In 1919, a new bakery was constructed at Washington and Bridge streets and, in 1949, the building in the mural was constructed at Clay and Hossley streets.
Leo died in 1923, leaving the bakery to his children: Charles, Leo, Luke, Ann, and Marguerite.
The Koestler's believed in giving back to the community and, in 1949, this commitment resulted in one of Vicksburg's most enduring memories: Christmas Tree Lane. The bakery lawn was decorated with evergreen trees and then evolved into the scene above.
Charles H. Koestler, Jr., built the snowman and, along with family and employees, decorated the lawn every year.
While the bakery closed in 1975, the memory of Christmas Tree lives on in the minds of members of the family and brings smiles to all who came.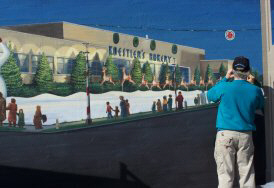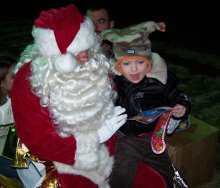 Back to Home Back to Murals Page