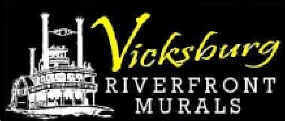 Dedicated: June 27, 2008
SPONSOR: Vicksburg Convention and Visitors Bureau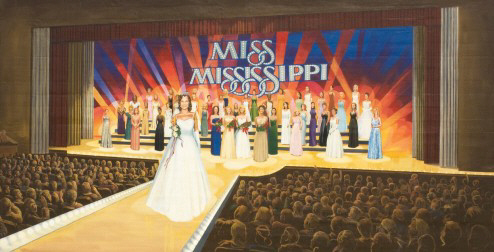 The Miss Mississippi Pageant:
"Pageant Produced Four Miss Americas"
The Miss Mississippi Scholarship Pageant was started in 1934 with the annual event held in different cities until 1958. In that year, Vicksburg hosted its first pageant under the leadership of Mayor Johnny Holland and the Vicksburg Jaycees, and it has been the home of the event ever since.
In 1959, Mary Ann Mobley was crowned Miss Mississippi in Vicksburg and went on to become Mississippi's first Miss America. That success was repeated the next year, when Lynda Lee Mead representing the University of Mississippi was crowned Miss America in Atlantic City.
Twenty years later, Cheryl Prewitt of Ackerman held the Miss America title and then in 1986 Susan Akin of Meridian was crowned.
The Miss Mississippi Pageant is one of the top scholarship contributors in the Miss America organization.

Back to Home Back to Murals Page