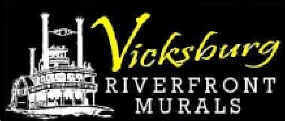 Dedicated: February 4, 2008
SPONSOR: Members and Friends of Methodist Churches in Warren County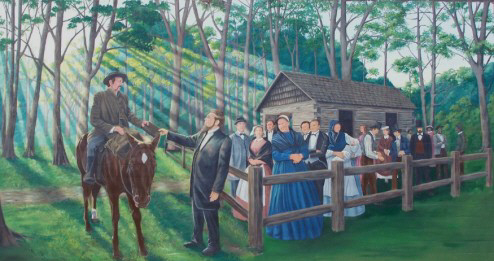 THE FOUNDING OF VICKSBURG AND METHODISM:
The Legacy of Tobias Gibson and Newitt Vick
Methodism played a formative role in the founding of Vicksburg and Warren County.
In 1799, Rev. Tobias Gibson, a circuit rider in the Mississippi Territory established the Hopewell congregation in Warren County. In 1814, Rev. Newitt Vick, a Virginia-born preacher, and Foster Cook erected a log cabin for worship near Vick's plantation, "Open Woods."
Vick was the first local Methodist preacher here and, before his death in 1819 from Yellow Fever, he purchased 612 acres which he laid into town lots.
After Vick's death, Rev. John Lane, married to Vick's daughter Sarah, became executor of his estate and continued development of the town, naming it after Vick. He also held church services in his blacksmith shop and home until 1822 when a wooden church was built at Cherry and Grove streets.
In 1837, Catherine and John Wesley Vick deeded a lot at Crawford and Cherry and the first of three buildings that would house Crawford Street Church was built. The old church was given to slaves who had worshipped with their owners. Renamed Wesley Chapel Methodist Episcopal, it remained here until a new church was built on First East Street in 1855.
As the town grew, so did the number of Methodist congregations, which today number eleven.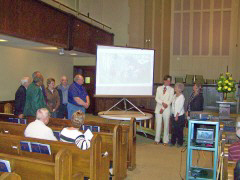 Back to Home Back to Murals Page