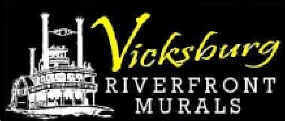 Dedicated: December 5, 2003
SPONSOR: Ray and Nancy Neilsen
NOGALES: A GIBRALTAR ON THE MISSISSIPPI:
"Early Exploration of the Walnut Hills"
The Spanish were the first Europeans (in 1541) to discover what is today called Fort Hill, the second highest spot between Memphis and New Orleans. When the French arrived in 1682, they laid claim to the region. The Treaty of Paris in 1763 divided French possessions and this area was ceded to Great Britain.
At the end of the American Revolution, England granted this territory to the United States. Spain, however, claimed the area by an early treated with Great Britain. To assert her claim, Spain established Fort Nogales (Spanish for "walnut") in 1790 as an outlet for her Spanish Trading Company. A settlement called Walnut Hills developed around the fort and residents supplied the soldiers with meat and other staples.
Spain lost control of the fort to the United States in a treaty signed in 1795 but continued to occupy the fort despite demands for evacuation. In 1798, the United States was determined to remove the Spaniards by force, but the fort was evacuated without incident.
The fort was renamed Fort McHenry in honor of Secretary of War James McHenry. The fort deteriorated and was abandoned in the early 1800s.
Back to Home Back to Murals Page