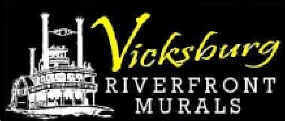 Dedicated: January 17, 2004
SPONSOR: Sisters of Mercy, St. Louis Region
THE SISTERS OF MERCY IN VICKSBURG:
"A Century of Christian Service to Man and God"
The Sisters of Mercy have contributed to the health, education, and spiritual well-being of the residents of Vicksburg since the arrival of six nuns in 1860.
The Cobb House (c. 1830) became their first home and a school for 70 students. During the Civil War, the Sisters closed the school to travel throughout Mississippi nursing both Union and Confederate soldiers.
After the war, the Sisters reopened the school and continued their ministry of nursing in the decades following, nursing the city's residents through several yellow fever epidemics.
Their nursing contributions expanded over the years to include a nursing school and to culminate in the modern Mercy Hospital.
The Sisters continued to expand their spiritual mission by building a convent in 1868 to house their ever-growing number of nuns, a building that is one of the best examples of Gothic Revival architecture in Mississippi.
The "Sisters School" also continued to expand with the construction of an auditorium in 1885 and an academy building in 1937.
The Sisters of Mercy have left a lasting legacy in Vicksburg.
Back to Home Back to Murals Page