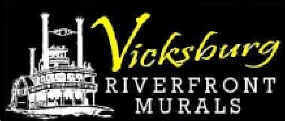 Dedicated April 18, 2006
SPONSOR: The Pat Cashman Family
1953 Tornado: "The Highest Award for Journalism"
On a balmy Saturday afternoon in the winter of 1953, a tornado etched a path of destruction from Vicksburg's waterfront through downtown and into a northeast residential area.
The December 5th twister is to date (2006) one of only two F5 tornadoes in Mississippi history and the third deadliest in the state. The tornado claimed thirty-eight lives, including five children who were watching a movie in the Saenger Theater on Walnut Street and two children at the Happyland Nursery.
Within an hour relief agencies were mobilized, help came from surrounding cities, and survivors and the dead were being uncovered from the debris. Scores of buildings were destroyed or were damaged beyond repair by the high winds and subsequent fires, including historically important buildings such as St. Paul Catholic Church, which had stood on Vicksburg's high bluffs since 1849.
The Vicksburg Sunday Post Herald received journalism's highest award, the Pulitzer Prize, for its courage under deadline pressure. The Sunday newspaper was printed and then delivered by its carriers the morning following the tornado. Mr. Pat Cashman is pictured below at the unveiling ceremony.
V
Back to Home Back to Murals Page