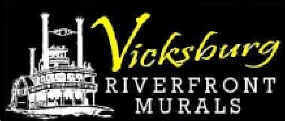 Dedicated: June 28, 2007
SPONSOR: Sponsored by Ray and Nancy Neilsen and Family
in Memory of Craig Neilsen
WILLIE DIXON:
"The Blue are the Roots ... the Rest are the Fruits"
See and hear Willie Dixon play
Famed musician and prolific song writer Willie Dixon was born in Vicksburg in 1915. In 1936, he moved to Chicago, taking with him an appreciation of African field songs, gospel, blues, and country music.
Over the next 50 years, Dixon created a playlist of more than 500 songs and he helped to define what we know as the blues and rock and roll. Some of Dixon's best known works include "Hoochie Coochie Man," "I'm Ready," "Back Door Man," and "Built for Comfort."
His songs were performed by the most famous artists of the 20th century including Muddy Waters, Sam Cooke, Little Walter, Etta James, the Rolling Stones, Elvis Presley, and Eric Clapton.
Dixon is shown playing in the Blue Room, a regionally famous Vicksburg lounge, which showcased the talent of many of the most important musicians of the era including B.B. King and Ray Charles.
The owner of the lounge, Tom Wince, seen behind the counter, entertained audiences with musicians such as Fats Domino, Louis Armstrong, Dinah Washington, and the Red Tops, shown on the dance floor, a popular Vicksburg band that enjoyed a statewide following. The Blue Room opened in the 1940s and closed in 1972.
Back to Home Back to Murals Page